Basic Cream Sauce



Basic Cream Sauce


(in French: bechamel , in Italian: Besciamella)
4Tbsp butter, fat, or oil
1/2cup flour
2 cups milk (or mix up any combination of our milk and cream powders)
Salt & Pepper to taste.

Melt the butter over medium heat

Add the flour and whisk together. This mixture is called a roux. A roux can be as simple or as complicated as you want, here we are talking about the basic white roux.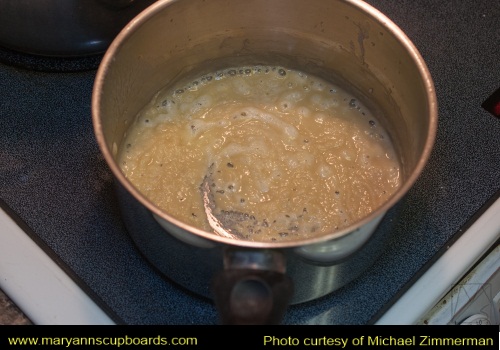 While over medium high heat, whisk in water or milk a quarter at a time letting the mixture thicken back up in between each addition.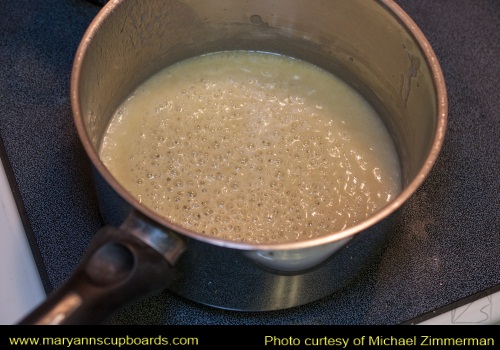 Now you can use as is… or...

OR add cheese: cheddar cheese makes a cheddar cheese sauce, Parmesan makes an Alfredo sauce, pepper jack would make a nice spicy cheese for nachos… Imagination is limited on by the types of cheese you can get your hands on.

OR you could make a meat gravy by using chicken, beef, or ham stock instead of milk.

OR A mushroom sauce by adding mushrooms (best mushroom sauce is achieved by steeping dried mushroom in water and using that water in place of milk then adding fresh sliced mushrooms to sauce.)

OR you can change the butter to any meat dripping (like sausage) and make traditional country gravy.

The butter does add some fat but it is minimal, and it is useful to know how to make a roux to thicken sauce when you have friends that are allergic to corn and corn starch.
Tags:
cream sauce
basic
easy
cooking
sauce
For all news items click here
News Releases
Online Classes
Growing & Using Sprouts Class
Sprouting seeds are packed with vital nutrients, protein, and minerals. They make a highly nutritional addition to your Food Storage.
It's About Time e-Learning Class
Life is busy - Learning to manage and prioritize your time is essential to how busy you FEEL. Learn to make more time for yourself, your family, and everything else!
Upcoming Classes
Featured Products
Find us on FaceBook