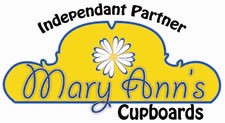 Are you looking for an In-Home Business Opportunity?
Our new Partner Program works to help individuals with vision and drive create income by teaching
Who Qualifies for this Program?
Anyone with a passion for learning and helping other people
Anyone who wants to teach
Anyone with an eye for organization
Anyone who wants to save money, time, and energy when it comes to providing for the needs of their family
Anyone who is interested in finding balance in their life and creating balance in the lives of others.
Anyone who wants to own a business
Anyone who is frustrated with multi-level marketing programs that sell opportunity and not a business.
Mary Annís Cupboards, LLC. is an educational institution looking for a few new partners to expand the reach of their message. These partners will become certified instructors that teach people how to save time, money, and stress on the basic functions of family living, so that they can have more fun with their families!
Right Now! There are only 5 Partnerships available at this time. Partnerships are limited in each area as to not infringe on another partnerís success.
Where Would I Work?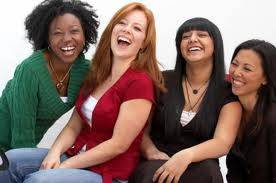 Right where you live. Mary Annís Cupboards, LLC. is based in Boise, Idaho. Our goal is to find individuals that live outside that general vicinity that will learn and teach what Mary Ann has taught, to people where they live.
Why Should I Even Consider This?
Because we live in a time when families are struggling financially and emotionally. Everyone is in a position to save time, energy, and stress. And everyone needs a little more fun in their lives.
These partners will invest $2499.00 with Mary Annís Cupboards, LLC. In return for that investment, they will receive:

40 hours of curriculum and business training that will certify them to become a Certified Instructor with Mary Annís Cupboards, LLC.
All of the curriculum materials, training manuals, and teaching aids for the following 3 class modules:
Eat Better for Less: A series of classes that are designed to help parents feed their families better meals, build food reserves, and save money on groceries without gimmicks, coupons, or other time-intensive practices.
Clutter-Free Living: A series of classes designed to help families get organized by eliminating clutter from closets to cupboards.
Practically Prepared: A series of classes designed to help you be prepared for anything, anytime, anywhere whether you are on the run, or having fun!
Help with basic business setup that includes access to your own website, class descriptions, and all of the products Mary Annís Cupboards has to offer.
A business that you run and control as you see fit with a 3 month ROI!
Tags:
opportunities
business
income
teach
classes
Online Classes
Eat Better for Less E-Learning Class
With the rising costs of groceries, you may have noticed your budget rising, too. Learn how easy it is to save money on groceries right now - No Coupons Necessary!
Clutter Free Living E-Learning Class
Every house has storage issues regardless of it's size. Double your storage space with simple principles that will keep your house clutter-free all day, everyday.
Upcoming Classes
Featured Products
Find us on FaceBook